About Miss Anna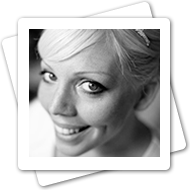 I started dancing at the age of five at my local dancing school for fun and took part in Ballet Tap & Modern classes.
After gaining top marks in all my examinations, being selected to receive a prestigious 'star of excellence' award in Advanced Modern Jazz and after years of helping my dance teacher with the younger classes, it became clear that this was what I was destined to do as a profession.
Soon enough I had been given my first contract and enjoyed my time as a professional dancer thoroughly, dancing in shows and cabarets at home and abroad.
On my return to the UK, I decided that it was time to pass on my knowledge and love of dance, working hard to study as a registered teacher with the British Theatre Dance Association.
After successfully passing all my teaching examinations, I opened the doors to the Anna Shimmin School of Dance in 2009 and have never looked back.
I am also a qualified Cheerleading Coach (U.K.C.A) and certified Acrobatic Arts Teacher.
"Passing on my love and passion for dance, seeing the students faces light up in class, proudly watching from the wings as my young dancers take centre stage and helping them to accomplish their dreams through the fun and enjoyment of dance, is most definitely my greatest joy in life.
I look forward to working with all our students at Shimmin Dance to ensure their dancing journey is a fantastic one.
– Principal Anna Shimmin (B.T.D.A)